The Selection
This year, the organisation committee set up the first UK selection to bring to the front of the scene the Chef who is going to represent the UK during this prestigious competition.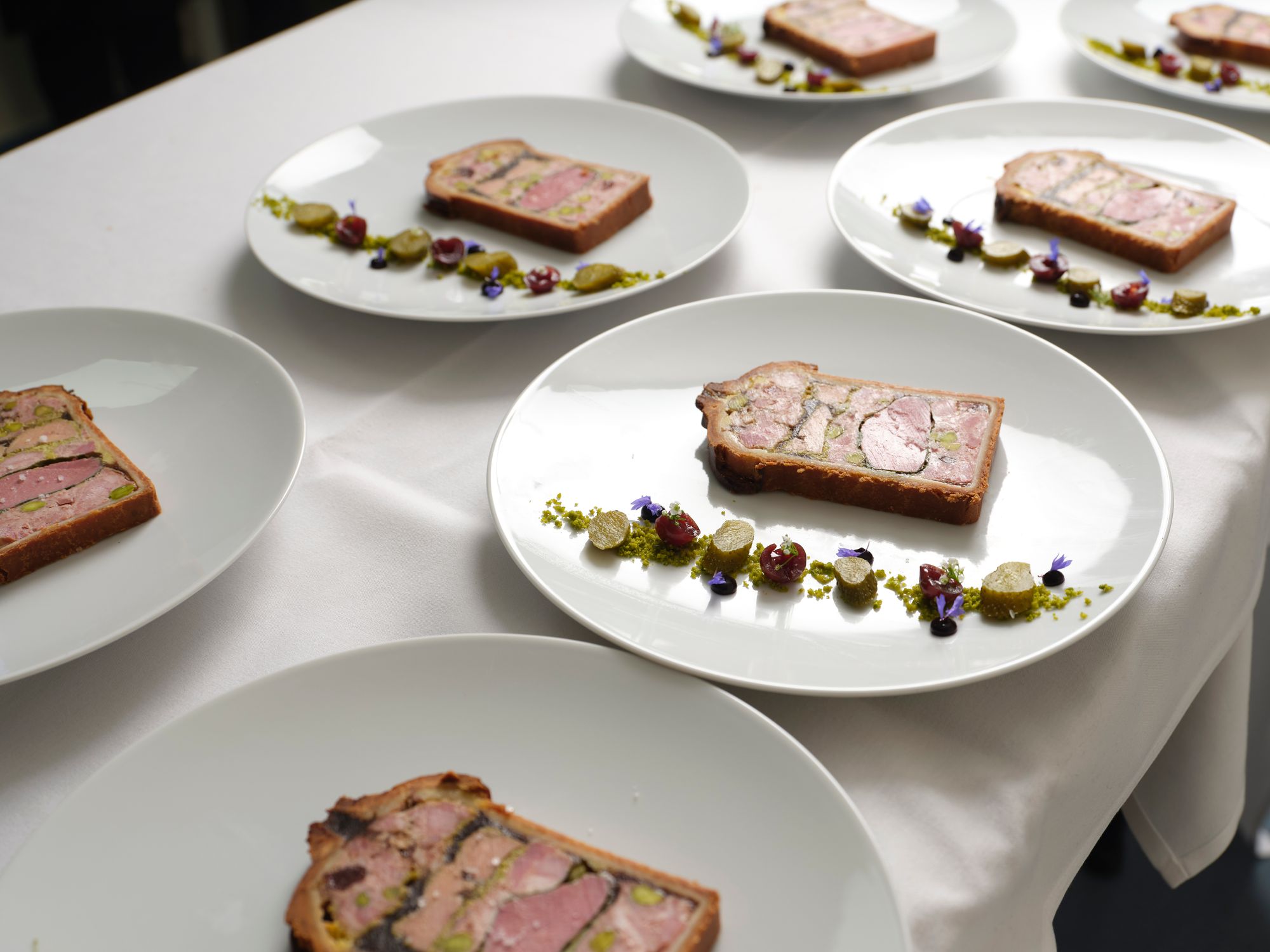 credit @jodihindphotographer

The theme was a meat base Pâté-croute - no truffle allowed, serving 14 people.
Applications were open for entries from the 1st of June 2023 until August 28, 2023.
How to apply ?
APPLICATIONS ARE CLOSED FOR 2023 EDITION
The application file must contain a presentation form, the full recipe including detailed step by step preparation and photographs of the recipe (we strongly recommend sending both a picture of the whole pâté as well as a close-up of a slice). Contestants must ensure that everything featured in their file remains entirely anonymous (plates, letter paper, moulds, etc.).
Fill the below form to apply
The UK Organization committee has revealed the list of contestants on September 6.
The UK selection took place at the French Residence of London, 11 Kensington Palace Gardens, Kensington, London W8 4QP, from 5pm - 9pm.
The winner has been qualified for The "GRAND FINALE" on December 4, 2023, in Lyon (France) and will battle against 14 other winners of other semi-finals (Asia, America, Scandinavia, Polynesia and Europe) to win the title of World Champion! No changes in the recipe, design and decoration between the semi-finals and the Grand Final are allowed.
Enjoy the amazing creations and cheerful moments of the past finals.